The key benefits of Business Process Management (BPM) software are increased efficiency and Quality Standards compliance. BPM systems are flexible and customizable to meet your needs. Read on to learn more about the benefits of BPM software for your organization. Whether you're looking to increase your efficiency, comply with Quality Standards, or improve overall employee satisfaction, BPM software will help you get there. And if you're not sure what kind of software to buy, start with these five choices.
Bizagi BPM
Bizagi is a privately held software company founded in 1989. They have offices across the globe, including the US, Spain, Germany, and Latin America. Bizagi is a portmanteau of the words business and agility. As the name suggests, Bizagi helps businesses automate their business processes and improve their productivity. Read on to learn more about Bizagi. This software helps organizations automate the process of building, maintaining, and improving customer relationships.
The Bizagi modeler application is free for personal use and is supported by three pricing plans. The Professional plan costs $8 per month, while the Workgroup plan is $16 per month. Enterprise users pay $28 per month. Several of the software's features are available for free, including advanced transformation. Additionally, Bizagi is flexible and can be deployed on-premises. The software is compatible with Windows. It also has features for publishing process models and collaboration. The software also provides revision history.
Besides enabling users to create and customize their own checklist templates, Bizagi also offers integrations to various business applications. For example, it integrates with intranet applications. All of these features make Bizagi a fantastic BPM solution. However, it should be noted that it can be difficult to customize certain aspects of the software for a particular business. It is essential that businesses do their own research to choose the best solution for their needs.
While Bizagi has an API for other applications, you will likely need a different integration experience. In case of differences, contact Bizagi support. You can also use Flamory to capture screenshots in the Bizagi Xpress application. The program saves screenshots in your history and allows you to edit, highlight, and paste them. Bizagi's BPM suite offers support for the lifecycle of a business process, including modeling, execution, and management. It also offers continuous process improvement.
A comprehensive research report on the (BPM)Business Process Management Software market analyzes regional and global markets. Regional and country-level analysis reveals market dynamics in different segments, including software, services, and platforms. It also includes a global market size estimation. The report also discusses the impact of COVID-19 and the pandemic. This update will be made to all Future Market Reports. It also features an analysis of the key players and their products.
Pipefy BPM
If you're in the business of automating manual tasks and projects, you should consider Pipefy. It automates every process in your organization without coding or relying on external resources. Pipefy will help you improve your business by eliminating human errors, improving your agility and efficiency, and granting your team higher quality outcomes. Read on to learn more about the advantages of Pipefy. It's time to stop struggling with manual processes and start using this business process management software today.
The great thing about Pipefy is that it's highly customizable. It includes automation, communication, visualization, and organization tools. It comes with a free plan that lets you test its features and capabilities. However, there are also paid plans that start at $18 per user, per month. As a business owner, you'll likely want to choose a plan that will fit your needs and budget. However, the free plan is limited.
Another feature of Pipefy is its ability to integrate with existing apps and legacy systems, so it's compatible with legacy systems and complex ERPs. The platform allows you to automate repetitive steps and measure results. And it also gives you the opportunity to analyze data from different workflows and track custom operations. This way, you'll have a complete picture of how your processes work in your company. You'll see an improved level of efficiency and effectiveness in your business.
Besides being highly customizable, Pipefy is also easy to implement and deploy. Its no-code platform makes it easy to integrate with existing systems, enabling startups to scale quickly. By automating these activities, your workforce can focus on adding value to customers instead of processing repetitive manual work. By centralizing your workflow information in Pipefy, you can easily relay it to your team. Even if you don't need it to automate tasks, you can use Pipefy to keep a closer tab on it and communicate with your workforce.
While it is tempting to use any software that can automate your business processes, the real advantage of Pipefy lies in its flexibility. It can be used in both small businesses and large enterprises alike. Moreover, it's affordable, so that any business can afford it. There's no need to worry about the installation process or the cost. Pipefy Business Process Management Software offers a 30-day free trial. Its comprehensive analysis will help you evaluate the software and choose the best option for your needs.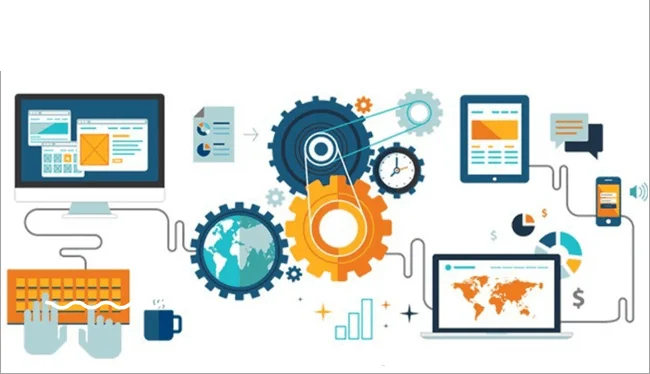 Sensus BPM Online
If you're in need of business process management software but don't know where to start, consider Sensus BPM Online. This application has all the features you need to create useful processes. You can integrate it with your favorite applications, including Microsoft Excel, Power BI, and Google Sheets. The software allows you to link job descriptions and other process elements to key performance indicators, as well as add roles for different employees.
One of the most significant benefits of using Sensus BPM Online is the fact that you can easily import and export data from your software. It has an intuitive interface, allowing anyone to map and manage processes with ease. You can also share and collaborate with your team, giving everyone a single view of your entire organization. The company also offers excellent customer support, and is constantly improving the software. If you're considering Sensus BPM Online, take a look at the following pros and cons.
As with any software, you'll want to determine your goals and objectives before implementing a (BPM) business process management solution. Every organization is unique and has its own needs. With this in mind, Sensus BPM can be a valuable tool in helping you streamline your processes and improve your business. Make sure you're involved in the process and are aware of any changes that might occur. You'll be glad you did.
Another online (BPM) business process management solution is Process Bliss. Designed for small and mid-sized companies, Process Bliss is a sophisticated solution that lets non-technical people design workflows and checklists. It even lets you enter feedback so you can track the progress of tasks. These tools are also useful in teams. They can help you improve your business processes and raise revenues. It's worth a try!
Another free BPM solution is Flokzu. This tool can help you integrate your business processes with other applications and services. Its easy-to-use interface makes it easy to customize workflows and manage data. Its Kanban View allows you to monitor activities across the entire organization. Moreover, it provides thousands of pre-built templates and enables you to create your own custom workflows. The software allows you to digitize unstructured data and streamline approvals.
Hive
Hive Business Process Management Software is a software solution that helps teams to manage tasks, communicate with customers, and collaborate with internal and external stakeholders. The software offers advanced functionalities like automated workflows, proofing & approvals, resourcing, time tracking, analytics, and more. Its free trial offer is 14 days long, but at that point, it costs EUR 950 for a year's service. It is not cheap, but it has several good features that are essential for businesses.
The free version of Hive contains several tools, including a Gantt chart, kanban board, and native calendar. Users can also create forms with the form builder. Hive has automation workflows, which make the management of projects a breeze. For teams with up to two users, Hive Solo is free. Mavenlink, on the other hand, is geared towards professional services organizations, which have fifty to five hundred employees.
The Hive software's powerful capabilities allow companies to easily map out project timelines and track baselines. Managers can even customize their personal to-do lists based on the projects assigned to them. The software also shows resource utilization in real-time, whether the employee is assigned to a specific role. Using Hive's collaboration capabilities, employees can work on projects with the best possible results. One of the benefits of Hive is that it has a large number of built-in tools for collaboration.
Hive allows team members to communicate using a variety of communication methods. Users can tag collaborators and attach files. Action cards also enable people to chat about outstanding items. They can also integrate with email systems. In addition to messaging, Hive also allows for the integration of other apps and services. Hive also has a native chat interface. In addition to chat, the software is available on mobile devices. Hive can be downloaded to Mac or Windows desktop PCs and can be integrated with Slack and Zoom. Hive also allows users to import tasks and data from Trello and Basecamp.
Hive BPM Business Process Management Software can also help businesses with project-management tasks. Hive comes with more than 50 templates that are customizable, allowing users to begin projects quickly. This flexibility allows Hive to be customized to fit the needs of individual teams. Hive is a powerful productivity tool that integrates with other project BPM tools. A dedicated project manager can benefit from Hive's customizable interface and extensive functionality. Hive is also compatible with a number of other tools, which is crucial for a business.
Get more Information:
20 PPC Advertising Secrets Google Doesn't Want You To Know About
How Much Does General Liability Insurance Cost? A Guide for Business Owners
Best Cities for Real Estate Investment
4 Tips for Running a Profitable Business
How Much Do Businesses Pay in Taxes? An Informative Guide
5 Clean Tips for Managing Hospital Finances Like a Pro
5 Major Benefits of Employee Time Tracking
PL Beverage is Dynamic For Beverage Development and Production